Share
NewsNataly Birch o November 26, 2021 o 7 minutes READ Halloween stuff is packed and put to the attic for the next trick-or-treating, and plastic pumpkins are pushed aside from store shelves. This means that the biggest shopping season of the year with all those Ho-Ho deals and Yule offers is quickly approaching.
There is certainly no time to relax and procrastinate since it will be here before you know it. Recent studies show that this year it will start even earlier; 51% of respondents plan to begin holiday shopping before Thanksgiving. This means that people are already spending at a faster pace than expected, and retailers satisfy these needs with the best early-bird deals ever.
There is no point in waiting until the last minute to strike a bargain since even though the official date for Black Friday is November 26 and Cyber Monday will be November 29, digital retailers already treat their customers with some strong offers and lowest-ever prices to avoid the whole drama of the Thanksgiving and Christmas mad dash.
Best Black Friday Deals for Designers, Developers, and Marketers in 2021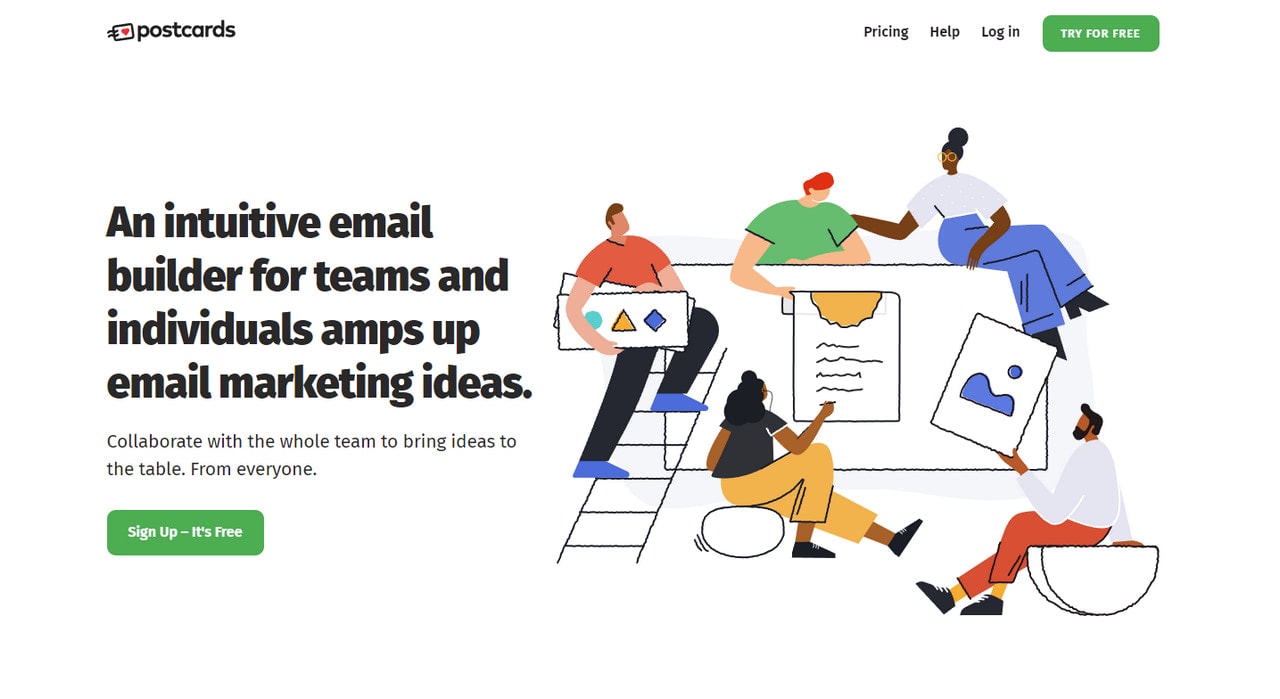 Postcards is the most popular HTML email template builder on the web. It provides an intuitive environment for email marketers to craft digital newsletters that drive engagement and generate leads. It comes with numerous helpful features such as drag-and-drop builder, powerful customization panel, regularly updated hand-crafted styles, direct email preview, responsive layout, and mobile-friendly behavior.
On top of that, email marketers can collaborate with their teammates, manage different projects, employ version history, host images in a reliable cloud system, and, most importantly, export their results directly to popular ESPs. It is already available at a reduced price - you can save up to 30% off. The offer will expire on November 30.
Use coupon code "BLACK" to add it to your email marketing toolbox. Online Email Template Builder
With Postcards you can create and edit email templates online without any coding skills! Includes more than 100 components to help you create custom emails templates faster than ever before.
Try Free
Other Products
Discount: 30%
Expiration date: November 30
Coupon code: BLACK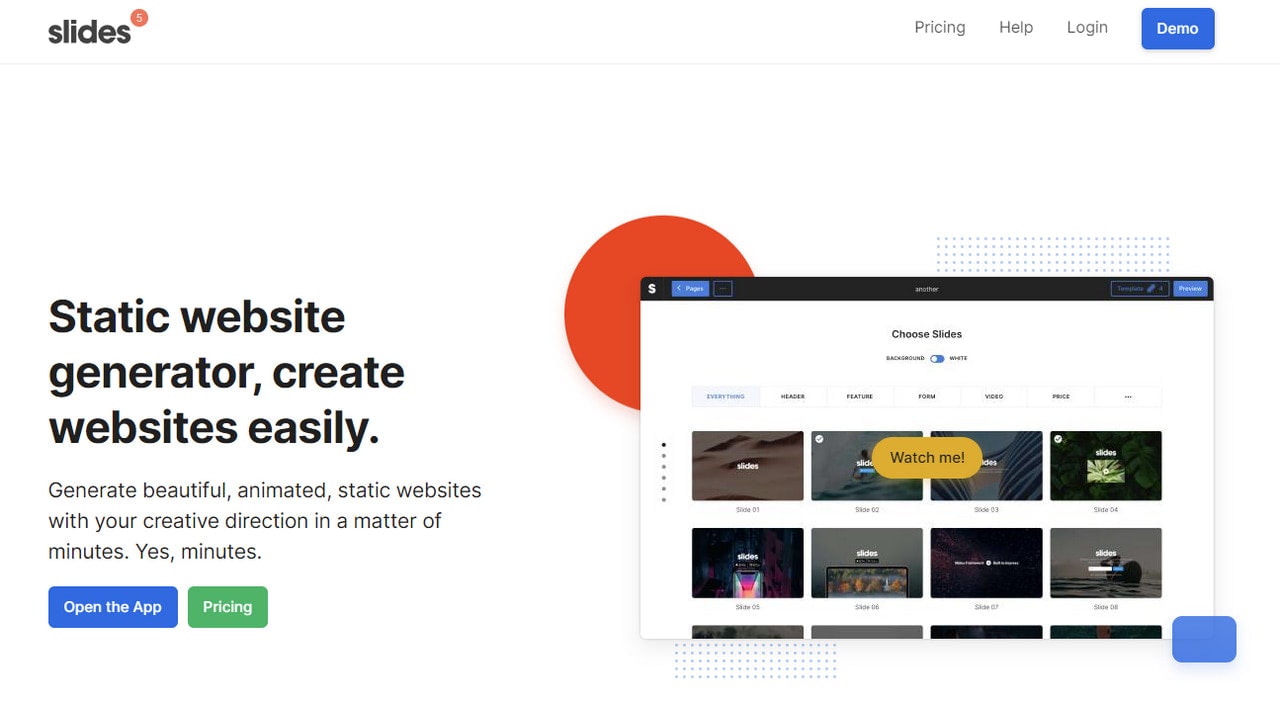 Slides is one of the most trusted online applications for creating highly-optimized, fast, mobile-friendly static websites with clean code and solid structure.
It was voted the Product of the Month - and there is a good reason for that. It comes with 200 vigilantly-designed fully-packed slides, more than 100 well-versed examples, 30 panels, and many dynamic effects to enrich the user experience with micro-interactions. Everything is easy to set up and customize to shape your idea within minutes.
The platform also allows thorough project management and collaboration and offers full support from the dev team to solve minor issues. Take up to 30% off this November and kick-start the project right now. The offer will expire right after the Cyber Monday dash, on November 30. Use coupon code "BLACK" to activate the discount at the checkout.
Discount: 30%
Expiration date: November 30
Coupon code: BLACK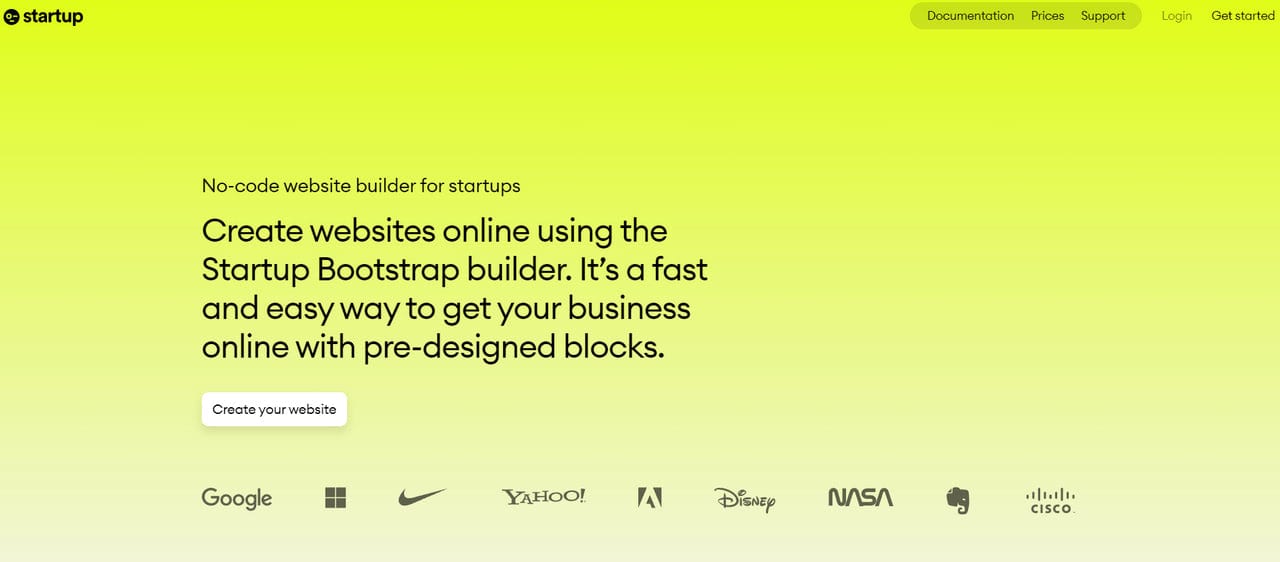 If you need more than just pure HTML/CSS code to launch your project, try Startup. This sterling Bootstrap 5 builder invites developers and designers to enjoy the full power hidden inside this popular boilerplate.
It comes with an intuitive visual editor, a bunch of pre-defined blocks and modules, retina-ready styles, Google fonts, and a handy customization panel so that even the novice coder can craft an awe-inspiring landing page in no time. The best part is, you can combine individual projects and export everything, including styles and images, as a one-piece website to your PC. This autumn, the team offers a generous 30% discount that expires at the end of November.
Just use coupon code "BLACK" in checkout.
Discount: 30%
Expiration date: November 30
Coupon code: BLACK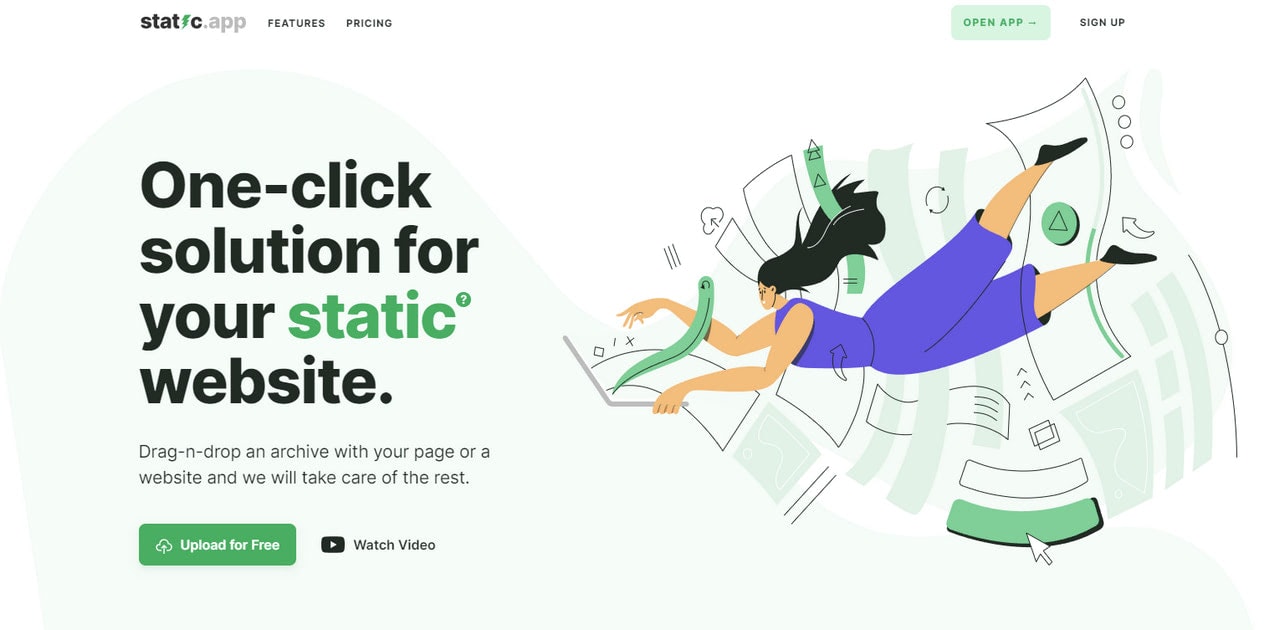 Static App is your one-click hosting solution for static websites. Upload your archive with files, and the application will do all the heavy lifting for you. It will make your website live, provide it with a personal domain, ensure secure HTTPS connection through a viable SSL certificate, store your media content and offer a handy back-end where you can easily manage and edit files.
Use coupon code "BLACK" on the checkout page when you choose one of three available premium plans and get 30% Off the original price. Hurry up; it will not last long - you until November 30.
Discount: 30% (lifetime deal)
Expiration date: November 30
Coupon code: BLACK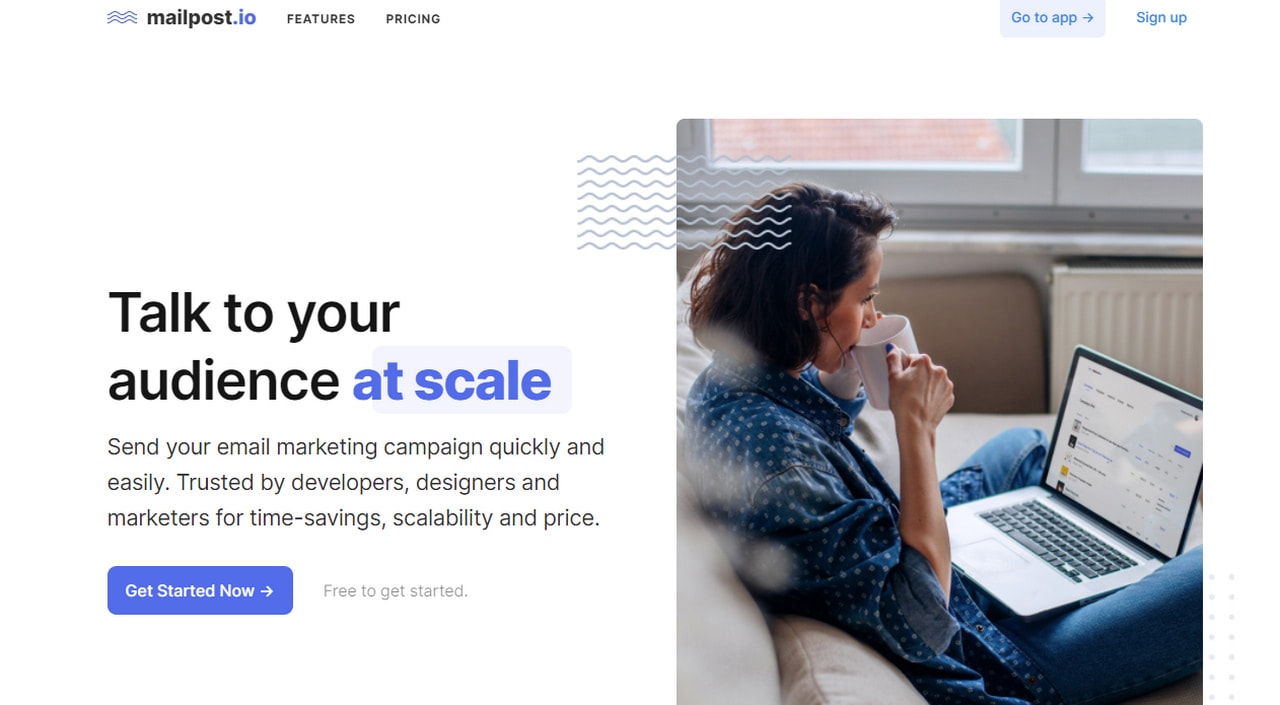 Mailpost is your ultimate destination for everything email marketing. Not only can you send your campaigns here quickly and efficiently, but you can also create them from scratch using an intuitive builder with numerous helpful features like custom email templates.
The team ensures a high deliverability rate, data theft security, and privacy compliance. On top of that, you can get detailed reports to improve your email strategies. Generally, the pricing plan starts from £10 per month for sending up to 5000 emails, however now you can strike a deal and knock 30% off the asking price.
Use coupon code "BLACK." The offer expires on the last Tuesday of November.
Discount: 30% (lifetime deal)
Expiration date: November 30
Coupon code: BLACK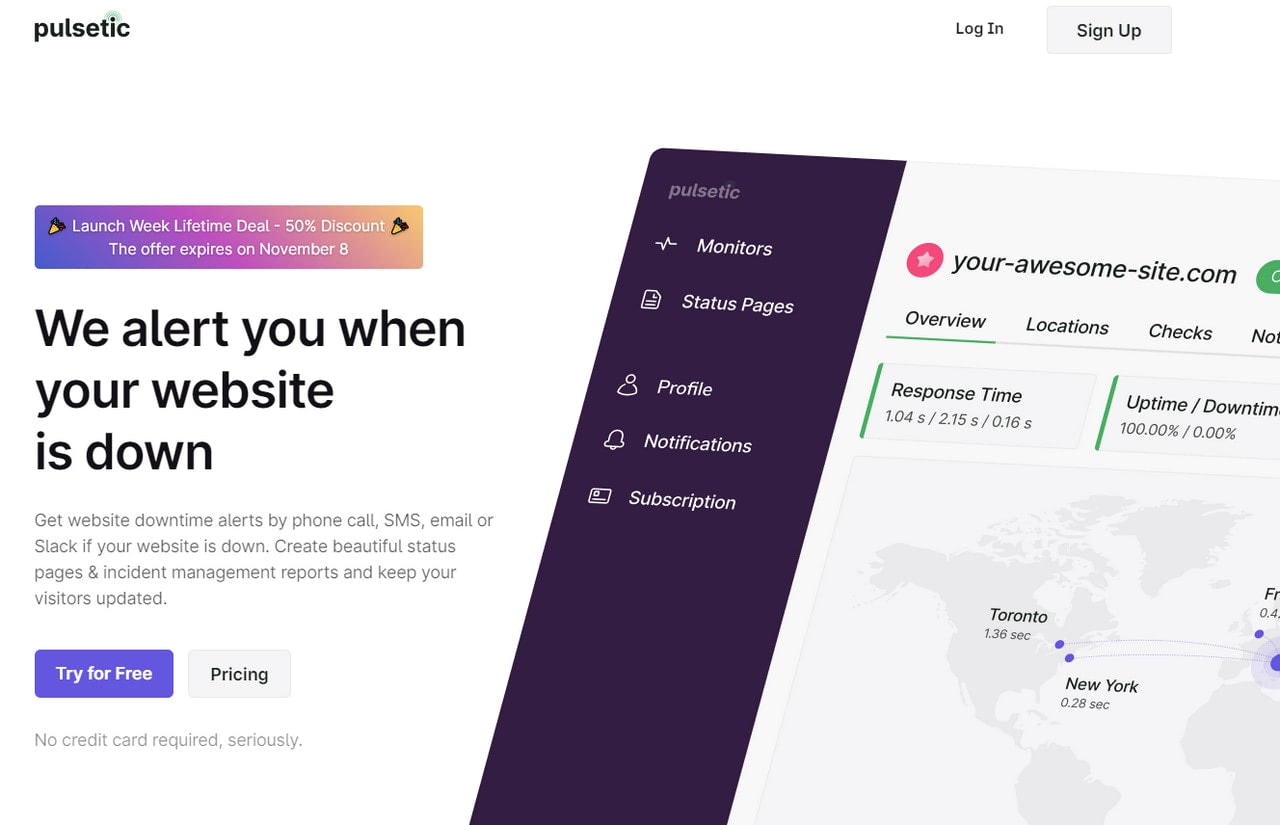 Pulsetic is a powerful monitoring tool that keeps watch on your website performance 24/7 from all over the world. It generates downtime alerts and notifies business owners about localized outages using popular means of communication such as SMS, phone call, email, Slack, and Telegram. In addition, it has tools to show the performance of your website through beautiful public status pages and incident management reports.
To lower the price of this must-have tracking device right now, use coupon code "BLACK" in checkout and you will manage to get 30% off the original cost. The offer expires on November 30.
Discount: 30% (lifetime deal)
Expiration date: November 30
Coupon code: BLACK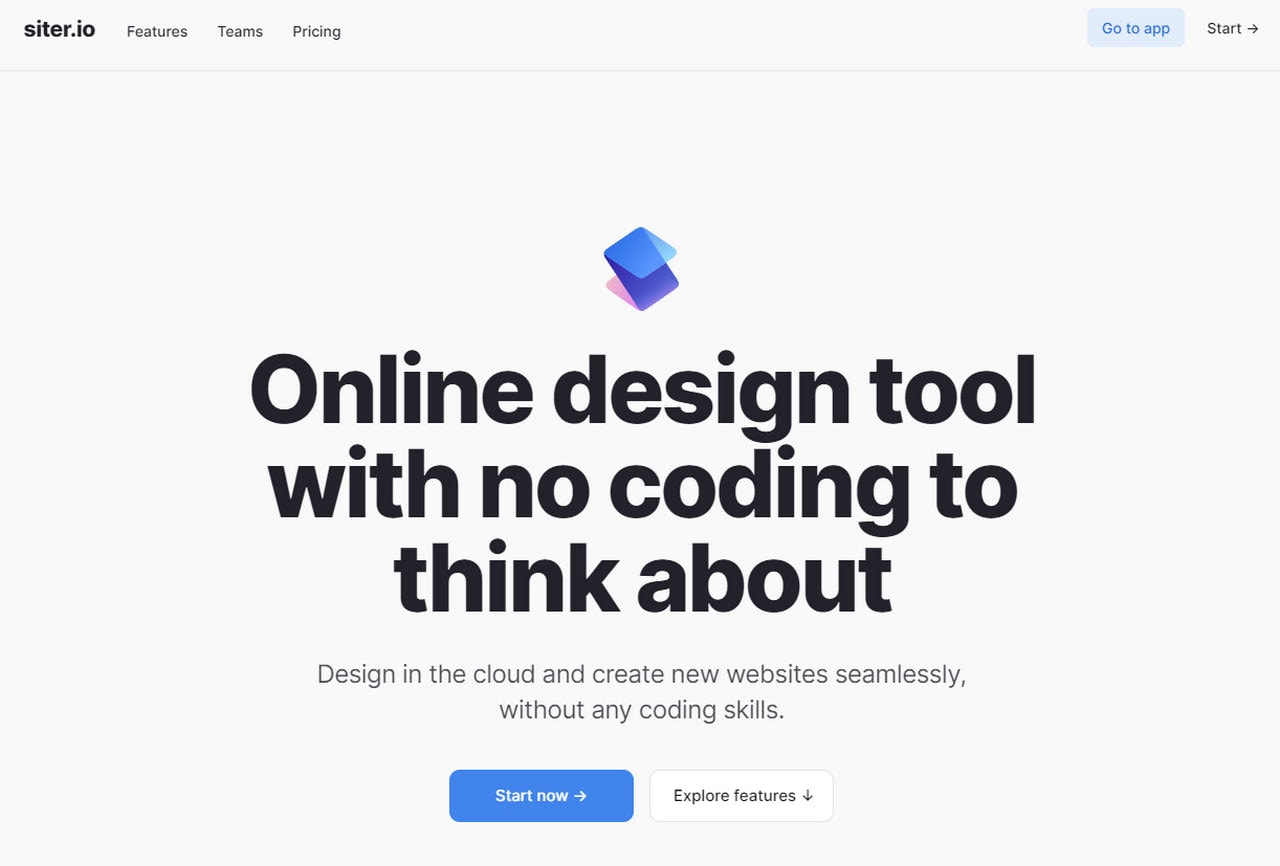 Created to skyrocket projects of fellow designers, Siter is a popular online editor to shape bold ideas and bring complex concepts to life. This professional yet still intuitive online design tool has everything artists may need to craft website layouts: design tools (including images, buttons, polygons, maps, icons), all sorts of forms, e-commerce modules, Google fonts, animation settings, SVG editing, and familiar workflow with groups and layers, and history changes.
In addition, the platform comes with all the essential features such as real-time teammate collaboration, integration with Unsplash, domain, and hosting. With the current sale, you can get an extra 30% Off. Just use coupon code "BLACK." Note, you can get this bargain until November 30.
Discount: 30% (lifetime deal)
Expiration date: November 30
Coupon code: BLACK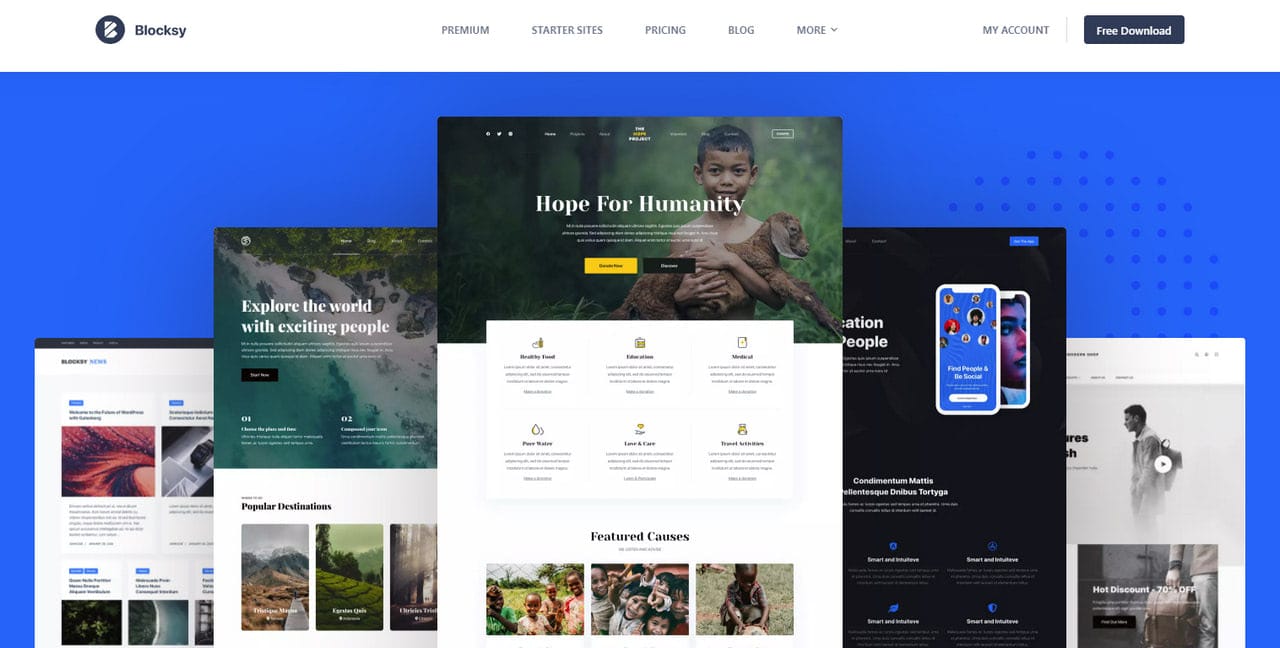 Are you looking to buy a professional theme for your next WordPress-powered project? Blocksy, a supercharged, stylish, fast, lightweight, and professional theme, is available at a reduced price.
The theme comes with numerous sought-after features, such as integration with all popular page builders like Elementor, Gutenberg, Brizy, and Beaver, e-commerce integration, handy customization options, live preview, and a bunch of hand-crafted starter sites.
Discount: Up to 40%
Expiration date: December 3
Coupon code: BFCM2021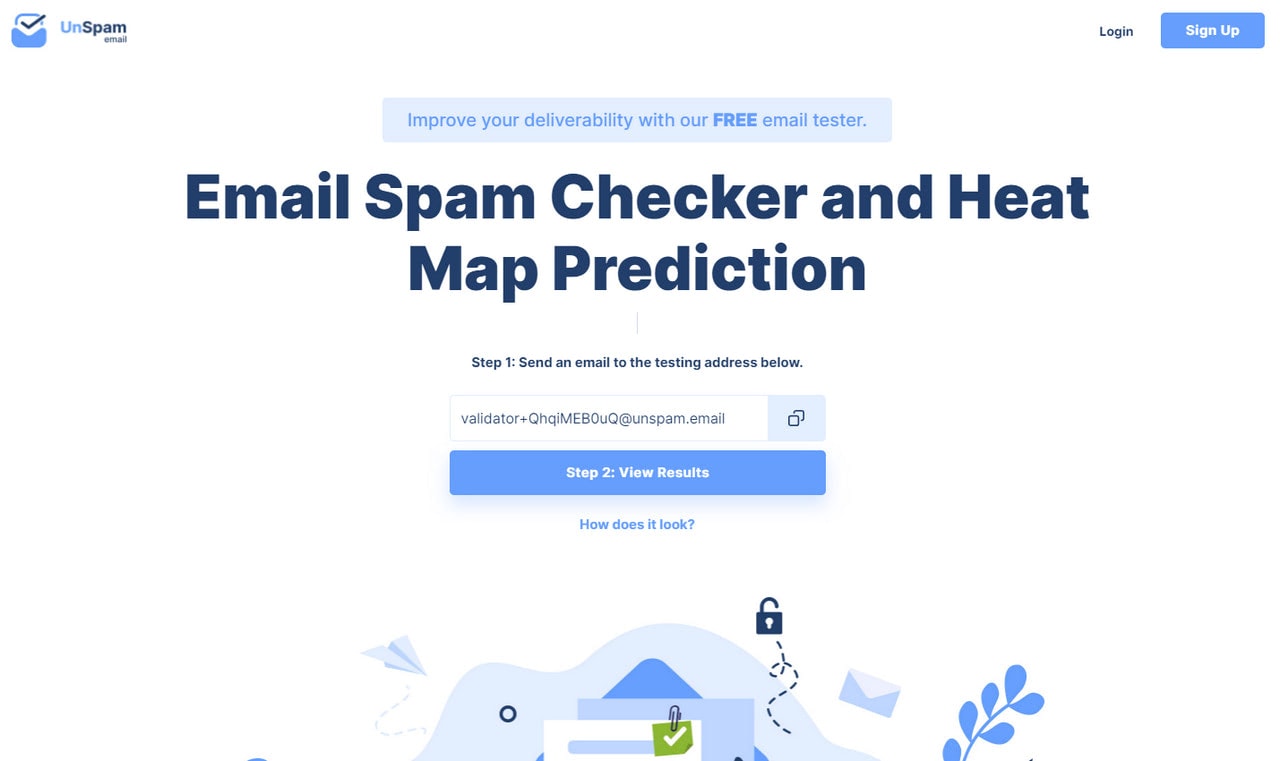 Email marketers will undoubtedly appreciate this fantastic Black Friday deal because Unspam - a professional email spam checker and heat map prediction- is already on sale. With coupon code "BLACK," you can bring down the price and get the application with a 20% discount. Do not miss out - the offer will be valid till the end of November.
Grab this golden opportunity to add to your toolbox one of the most trusted assets in marketing that provides a thorough report of your email campaign performance by checking such essential factors as Domain Blacklist, IP Blacklist, SPF, DKIM, DMARC, Reverse DNS, Accessibility, and some others.
Discount: 20% (lifetime deal)
Expiration date: November 30
Coupon code: BLACK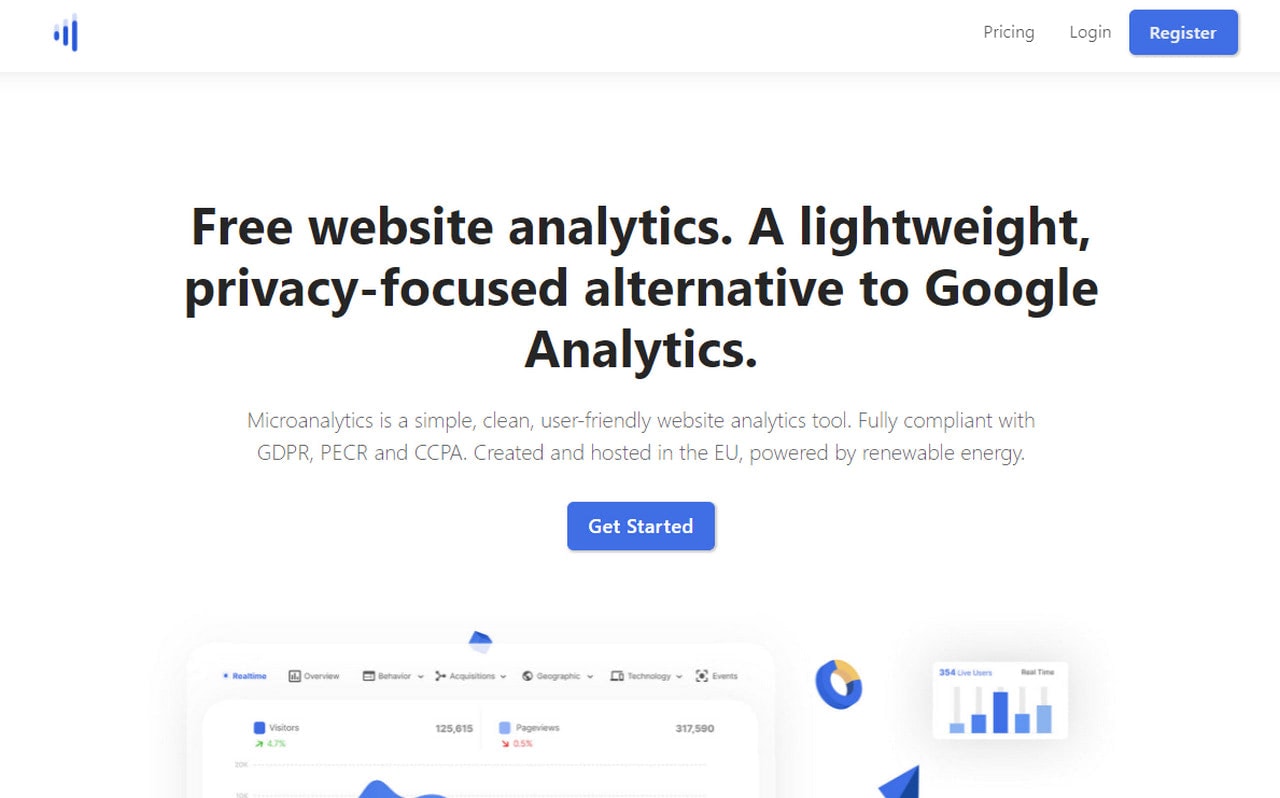 Microanalytics needs no introduction. It is one of the main pillars of successful marketing. As a valid alternative to Google, it comes with numerous features such as real-time stats, user behavior patterns, geographic and technical analysis, email reports, and data exports.
Most importantly, it is fully compliant with GDPR, PECR, and CCPA and focuses on users' privacy providing clients with complete control of their data. Now it is a bargain price. Take advantage of the opportunity to save 30% on plans--no need for a coupon code.
The offer expires on November 30.
Discount: 30% (lifetime deal)
Expiration date: November 30
Coupon code: None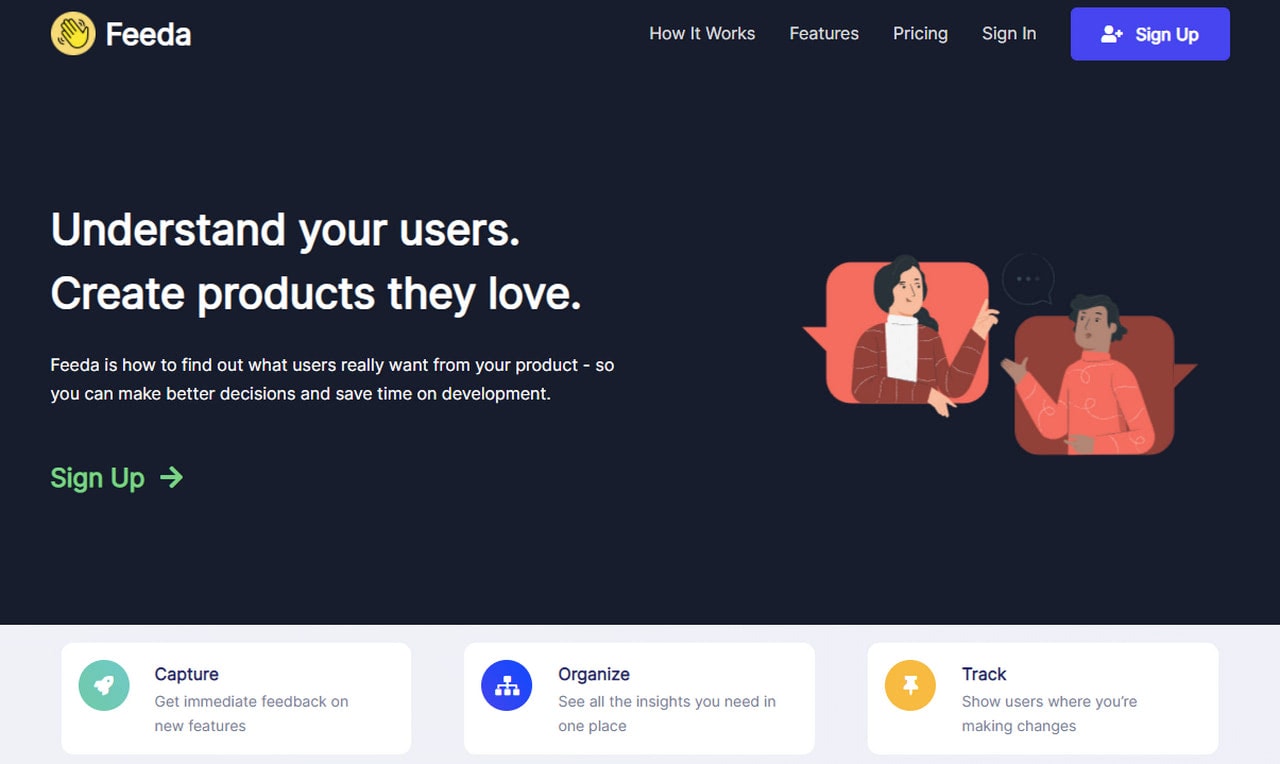 Feeda is a user feedback collection and management system. Its task is to help entrepreneurs understand their users better and get insights on how to improve their products to meet the target market's needs. The platform captures comments and reviews from users, organizes insights in groups, and tracks users' behavior.
Along with that, it has tools to share development progress and announce updates. Now, you can get a head start on savings with a current discount of 30% OFF the original price. No coupon code is required, and the offer is valid from now to November 30.
Discount: 30% (lifetime deal)
Expiration date: November 30
Coupon code: None
Conclusion
In 2021, a desire to extend the holiday season is increasingly strong.
The pandemic has made people more prone to find small ways to be happy, and retailers are perfectly aware of that, making the most out of this tendency by offering their best early-bird deals ever. Therefore, do not hesitate since the first official batch of Cyber Monday deals is already here, and you can enjoy the lowest price on the most-demanding digital tools and services. Grasp this opportunity to get a head start and level up your game right now.
Like what you're reading?
Subscribe to our top stories.