Enter the Gungeon is a gunfight dungeon crawler following a band of misfits seeking to shoot, loot, dodge roll and table-flip their way to personal absolution by reaching the legendary Gungeon's ultimate treasure: the gun that can kill the past.
£10.74
by
:
Microsoft
---
From legendary creator Keiji Inafune and the makers of Metroid Prime comes the "ReCore Definitive Edition", an action-adventure masterfully crafted for a new generation. You are "Joule Adams", one of the last remaining humans on the planet "Far Eden", a mysterious and dangerous world controlled by robotic foes bent on your destruction. To survive you must forge friendships with a courageous group of "Corebot" companions, each with unique abilities and powers. The ReCore Definitive Edition includes the new "Eye of Obsidian" adventure. Join the plucky Corebot "Violet" and journey into the permanent midnight of the "Starving Sea", a previously unexplored region of Far Eden where ancient enemies plot their revenge—on Joule and all humankind! Other features of the ReCore Definitive Edition include: • The "T8-NK" (or "Tank") Corebot frame. Use the T8-NK to cross quicksand and explore Far Eden with new power and speed! • Dynamic sandstorms in Far Eden's "Shifting Sands" regions. Brave the storms to defeat more dangerous enemies and earn more valuable loot! • 10 new dungeons and 2 new overworld areas • 3 new weapon modes for Joule's Energy Rifle • Upscaled to higher resolutions with HDR skies and lighting • Dozens of additional Corebot gear pieces • Decreased loading times and other improvements • Increased level caps and gameplay tuning • All new Achievements Supports Xbox Play Anywhere: yours to play on both Xbox One and Windows 10 PC at no additional cost!
£14.99
by
:
Microsoft
---
Forza Horizon 3 Ultimate Edition includes the full game of Forza Horizon 3, Early Access, the Forza Horizon 3 Car Pass, VIP Membership and cars, Forza Hub App, and the Motorsport All-Stars Car Pack, which gives you the chance to take 10 of the hottest modern race cars off the track and out on the open road! THIS IS YOUR HORIZON You're in charge of the Horizon Festival. Customize everything, hire and fire your friends, and explore Australia in over 350 of the world's greatest cars. Make your Horizon the ultimate celebration of cars, music, and freedom of the open road. How you get there is up to you. EXPLORE AUSTRALIA, HORIZON'S LARGEST WORLD EVER Drive through the vast desert and rocky canyons of the Outback to lush, wild rainforests, and to the sandy beaches and gleaming skyscrapers of Australia's Gold Coast. CHOOSE FROM OVER 350 OF THE WORLD'S GREATEST CARS Every car is recreated with ForzaVista™ detail including full cockpit views, working lights and wipers, and new vehicle types bringing all-new driving experiences never before seen in Forza. DISCOVER THRILLING NEW DRIVING GAMEPLAY Danger Sign Jumps, Convoys, and Drift Zones are just some of the exciting new driving challenges that await you. Star in Thrilling Showcase events that pit you and your car against a fleet of powerboats, even a giant zeppelin! HIRE AND FIRE FRIENDS You're the boss. Hire your friends' Drivatars to help you gain fans and expand your festival, and form Convoys with them to explore the world even when they're not online. If they're not winning you fans, fire them! CUSTOMIZE EVERYTHING Horizon Blueprint gives you the power to modify every aspect of race events, championships, and Bucket List challenges – and instantly challenge friends to beat you at your own game. Choose your driver character, create custom paint jobs and vanity license plates, add new body kits – even select your own car horn sound. DRIVE TO THE MUSIC YOU LOVE Choose from eight diverse radio stations, or create a custom station from your own music collection. START AN ONLINE DRIVING ADVENTURE Online 4-Player Co-op allows you and your friends to experience the variety, competition, and rewards of a Horizon campaign together for the first time. PLAY THE AUCTION HOUSE Find rare cars and incredible works of art by the most talented creators in the Forza Community. HDR enhanced on Xbox One S with supported TVs. Features may vary between Xbox One and Windows 10 versions of game. Xbox One game disc for use only with Xbox One systems. Xbox Live Gold membership (sold separately) required for online multiplayer on Xbox One. Cross-device play only in Xbox Live-supported countries, see xbox.com/live/countries. Some music features may not be available in some countries. See forzamotorsport.net. PHOTOSENSITIVITY SEIZURE WARNING: A very small percentage of people may experience a seizure when exposed to certain visual images, including flashing lights or patterns that may appear in video gam
£39.99
by
:
Microsoft
---
The Zen Originals Season 2 bundle brings together another exciting mix of original digital pinball tables for Pinball FX3 for one low price. Season 2 features a blend of classic and new tables, all original creations by the talented pinball wizards at Zen. Season 2 features the following tables and packs: • Iron and Steel Pack • Core Collection • Carnivals and Legends
£14.99
by
:
Microsoft
---
Peggle 2 is a magical game full of bouncing balls, magical pegs and bricks made of pure compressed joy! Test your luck and skill by clearing pegs, bashing bricks and timing your shots just right to achieve EXTREME FEVER! Discover 5 magical Peggle Masters and use their preposterous powers over 120 levels and trials to shatter expectations and acquire high scores beyond the realm of plausibility ! And then, once you've honed your talents, deploy them against others in 4-player Peg party mode, or against a single opponent in Duel mode.
£9.99
by
:
Microsoft
---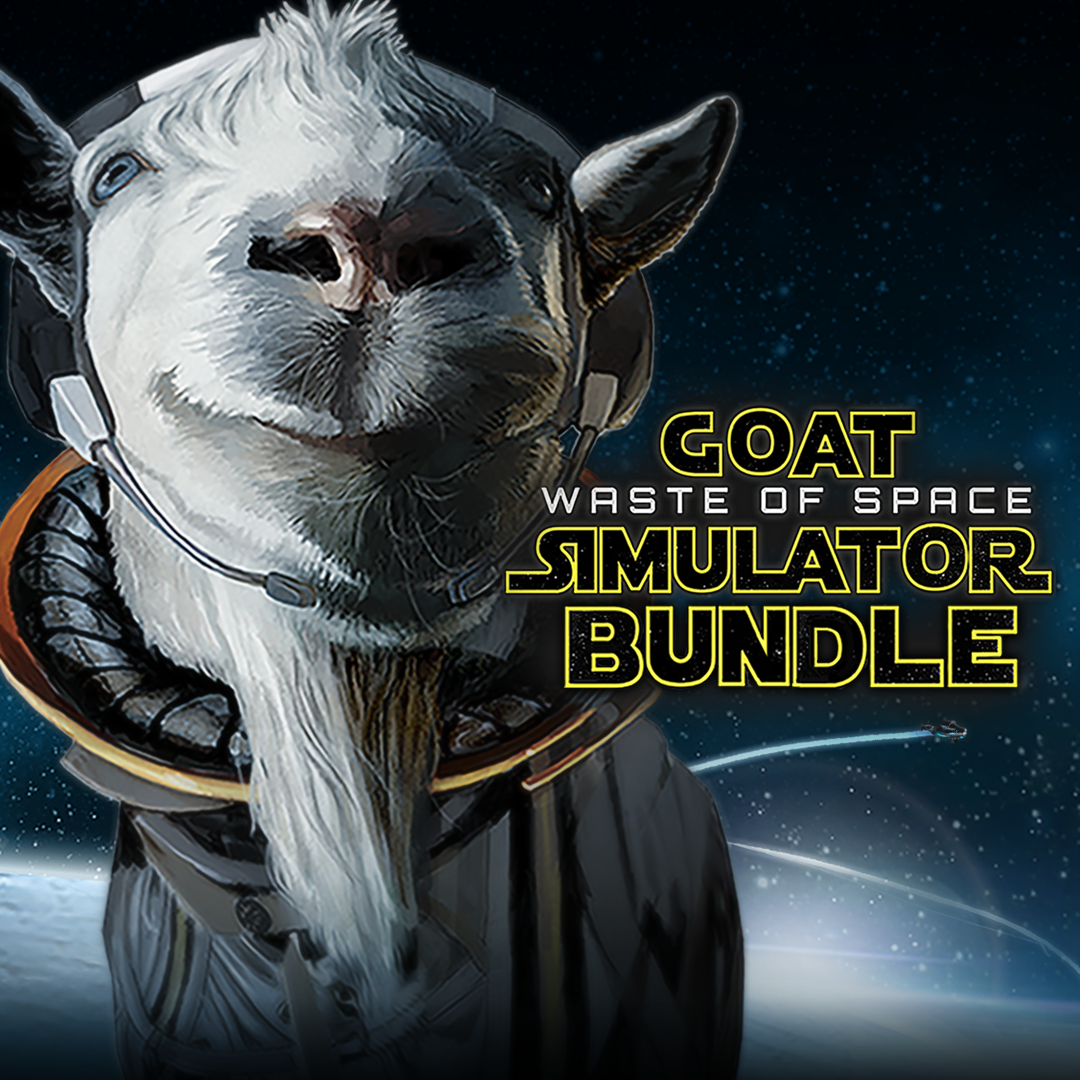 Contents: Goat Simulator and Waste of Space DLC Goat Simulator is all about causing as much destruction as you possibly can as a goat. Destroy things with style, such as doing a backflip while head-butting a bucket through a window, and you'll earn even more points! Disclaimer Goat Simulator is a completely stupid game and, to be honest, you should probably spend your money on something else, such as a hula hoop, a pile of bricks, or maybe pool your money together with your friends and buy a real goat. Goat simulation is finally leaving the planet where it was once conceived to explore the endless possibilities of space (Though we only had time to explore some of them) You no longer have to fantasize about colonizing space as a simulated goat. Your dreams have finally come true! • Fly and shoot stuff in space, because nobody makes games about flying and shooting in space anymore • The biggest map in goat simulator history, filled to the brim with exclusive content.
£11.19
by
:
Microsoft
---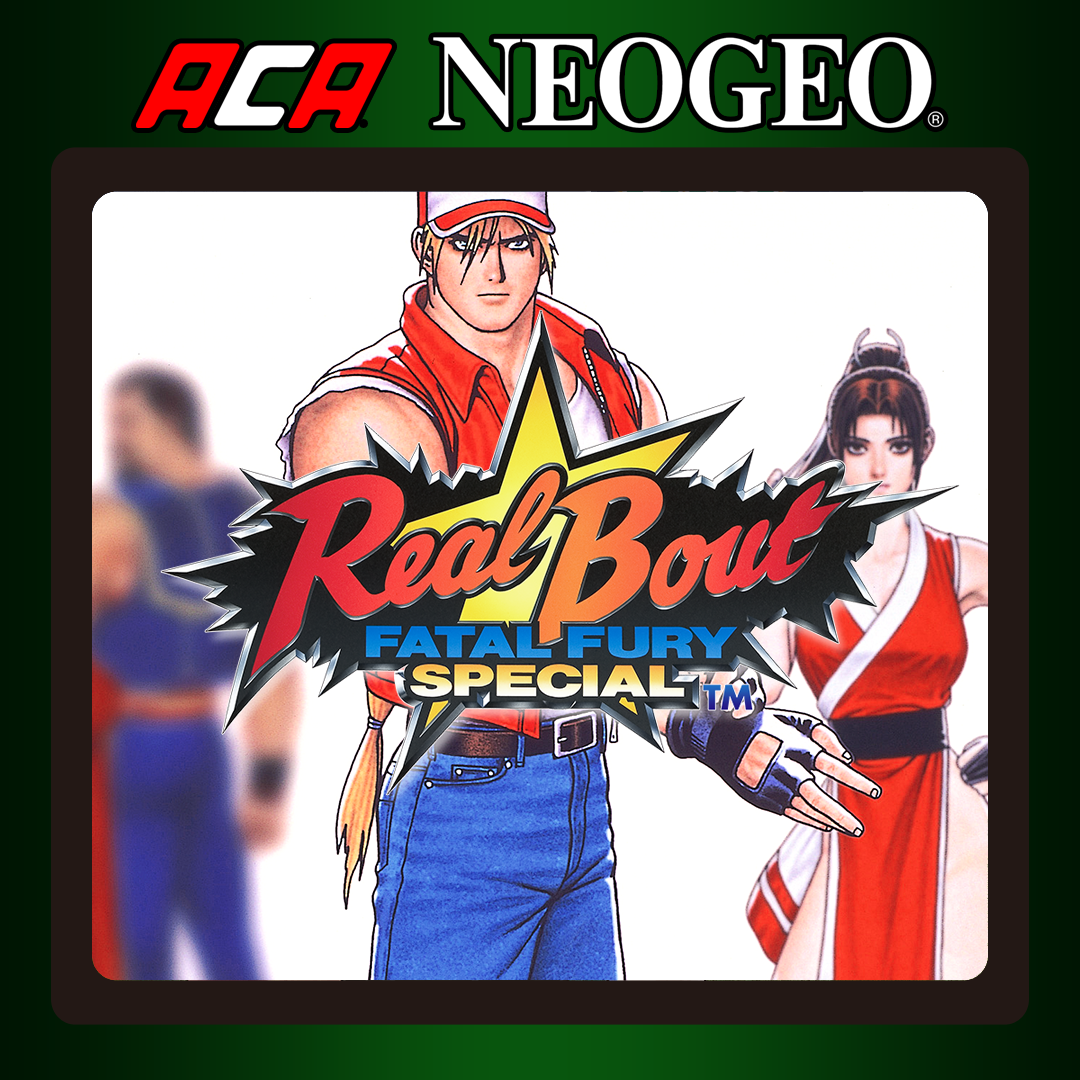 REAL BOUT FATAL FURY SPECIAL is a fighting game released by SNK in 1997. Introducing a brand-new 2-line battle system, a refinement of the Power Gauge system, and the abolishment of the ring-out system, the battle tactics of this system have been further improved. Along with Wolfgang Krauser, a total of 19 combatants appear. The ''''ACA NEOGEO'''' series has faithfully reproduced many classic NEOGEO masterpieces. Players can change various game settings such as game difficulty, and also reproduce the atmosphere of arcade display settings at that time. Players can also compete against each other from all over the world with their high scores. Please enjoy the masterpiece that built a generation for video games.
£6.39
by
:
Microsoft
---
Welcome to Suplex City, courtesy of cover Superstar Brock Lesnar! WWE 2K17 arrives as the reigning and defending flagship WWE video game franchise champion! With the most authentic WWE gameplay ever, thousands of new moves, upgraded Creation Suite, all-new backstage brawling and the largest roster ever assembled for a WWE video game, it's no wonder IGN said "2K17 delivers the goods." Immersive Gameplay & More Experience the most authentic WWE gameplay ever, featuring thousands of new moves and animations, backstage and in-arena brawling, and the biggest roster of WWE and NXT Superstars and Legends to date. Powerful Creation Suite Create and develop your custom WWE Universe with the deepest Creation Suite to date, featuring new options such as Create a Video, Create a Victory and a Highlight Replay system. New features and additional content allow you to customize the most amazing Superstars, Arenas, and Championships. MyCAREER and WWE Universe with New Promo Engine The all-new Promo Engine brings the drama and personality of the WWE Superstars to life in MyCAREER and WWE Universe modes. Choose your words wisely and smack talk your opponents, start rivalries or form alliances. Your dialogue will shape your characters as they rise through the ranks of NXT and WWE to become WWE Hall of Famers! Soundtrack by Sean "Diddy" Combs aka "Puff Daddy" Enjoy a star-studded soundtrack featuring the top names in the music industry, such as Twenty One Pilots, French Montana and Black Sabbath, curated by Executive Soundtrack Producer Sean "Diddy" Combs aka "Puff Daddy"!
£54.99
by
:
Microsoft
---
The Elite Dangerous: Commander Deluxe Edition is a bundle that includes Elite Dangerous: Arena, Elite: Dangerous, Elite Dangerous: Horizons, the Elite Dangerous Core and the Commander Pack. The Elite Dangerous: Commander Pack contains a selection of 18 paint jobs for you to begin customizing the appearance of your ship in Elite Dangerous. Items included in the pack are as follows: i. Sidewinder Vibrant Paint Pack ii. Viper Impression Paint Pack iii. Cobra MkIII Military Paint Pack
£39.99
by
:
Microsoft
---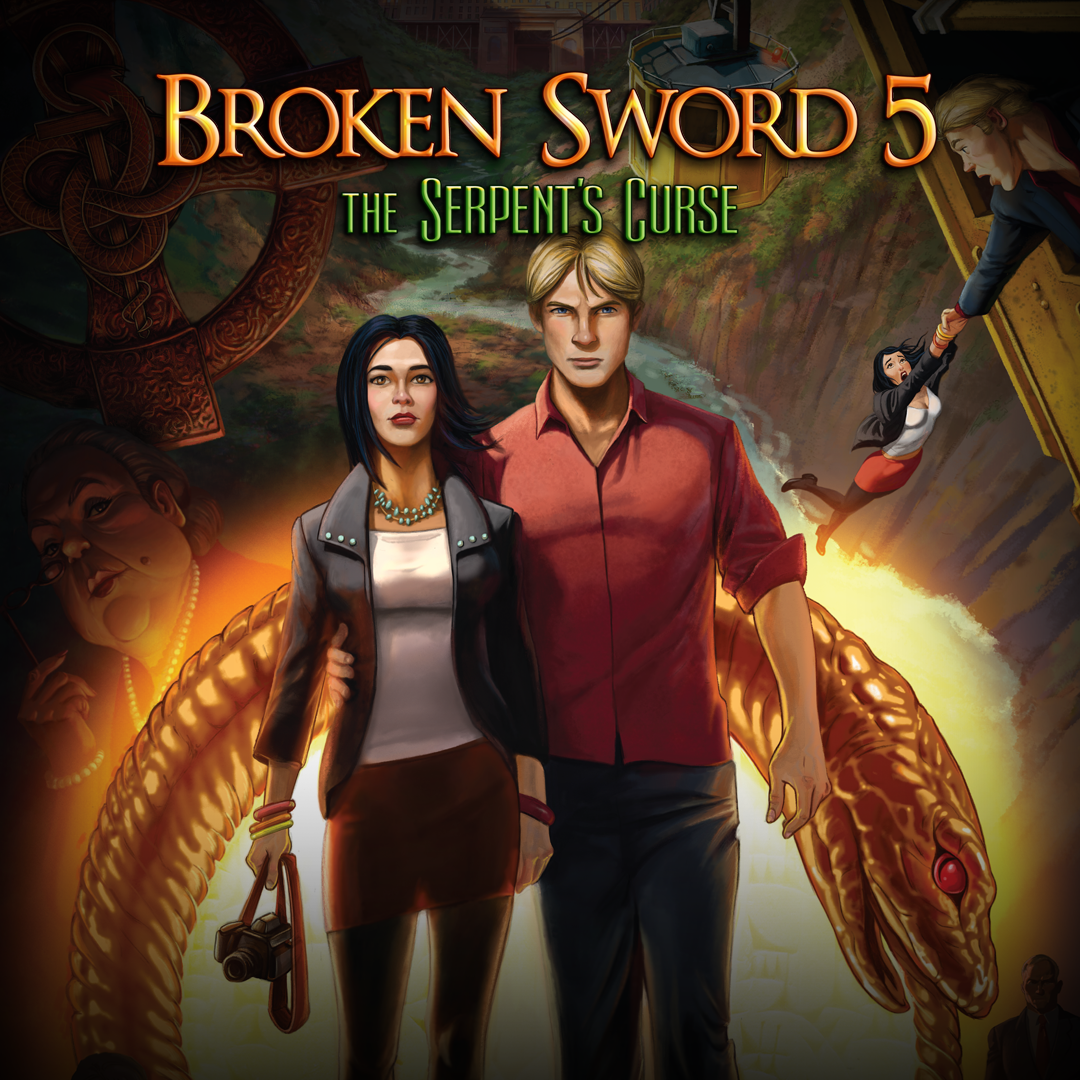 Paris in the spring. Shots ring out from a gallery. A robbery... a murder... and the beginning of another epic Broken Sword adventure. From multi-award winning Revolution comes the latest mystery in this much loved adventure-puzzle series. Playing as intrepid American George Stobbart and sassy French journalist Nico Collard, you find yourself on the trail of a stolen painting - and a murderous conspiracy. A conspiracy whose roots lie in mysteries older than the written word...
£19.99
by
:
Microsoft