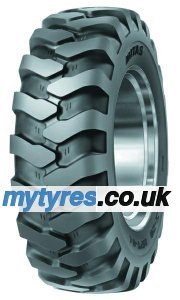 Admission: General, Type of vehicle: industrial, Make: Mitas, Model: MPT04, Width: 405, Profile: 70, Diameter: 24, Speed: D - up to 65 km / h
£602.79
by
:
Mitas
---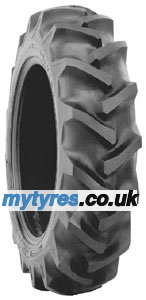 The Farm Service Lug tyres (FL) are designed for general use on the rear axle of farm tractors. These tyres offer stronger traction and better resistance to wear in various soil conditions.
£392.89
by
:
Bridgestone
---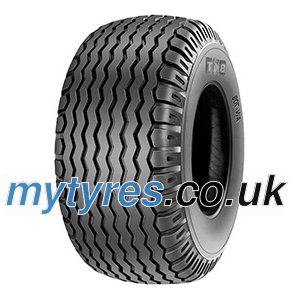 BKT AW708 ( 400/60 -15.5 143A8 14PR TL )
£398.99
by
:
BKT
---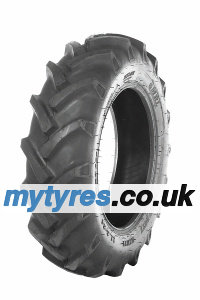 Malhotra MRL MRT 329 ( 9.50 -20 102A6 6PR TT Dual Branding 99A8 )
£236.99
by
:
Malhotra MRL
---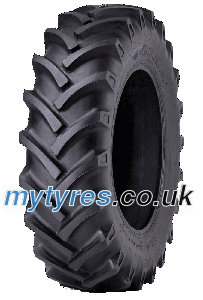 Ozka KNK 50 ( 18.4 -26 142A6 10PR TT )
£622.39
by
:
Ozka
---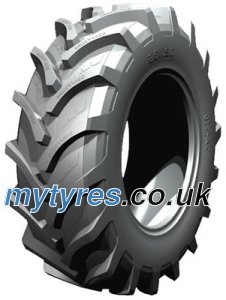 This is a durable rear axle tire for agriculture application representing a proven performance and long tire life.
The reinforced and robust cord body provides superior durability.
It has long life due to its special rubber compound on the tire surface which easily absorbs impacts and it resists piercing and wear of the tire.
The advanced design of this tire has the ability to provide a soft ride on rough terrain.
It easily moves forward on all kinds of soil grounds without getting stuck due to its wide base that does not hold soil and mud.
The inclined shoulder blocks with knife like action provide high grippage ability and traction power
The big shoulders provide complete adoption to the ground and avoid rolling back and sideways slippage.
The accumulation of soil on the center has been avoided due to its open pattern on the center.
Special heel construction provides resistance rotation on the rim and the heel wear.
£835.69
by
:
Petlas
---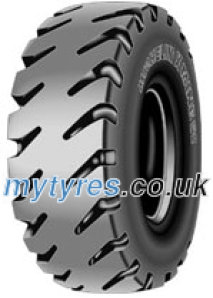 Michelin X Mine D2 ( 9.00 R20 TT Tragfähigkeit * )
£1,598.89
by
:
Michelin
---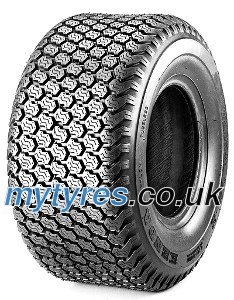 The K500 Super Turf is the premier tire for turf and lawn/garden applications. For commercial or heavy residential use, the Kenda K500 will provide ''''everything you want and more'''' in a lawn and garden tire.
Siped lugs provide greater traction and less turf damage.
With more rubber on the contacting surface than most competitor tires, the K500 allows enhanced puncture resistence and longer tread life.
Available in a both a round shoulder design for steering, and a semi-square design for drive applications.
£73.99
by
:
Kenda
---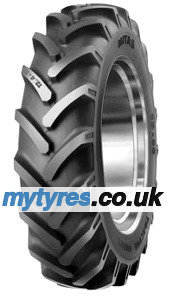 Mitas TD-02 ( 16.9 -34 139A6 10PR TL Dual Branding 131A8 )
£638.69
by
:
Mitas
---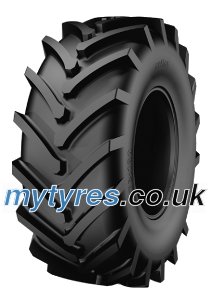 Petlas TA/ 130 General purpose radial harvester tire General purpose radial harvester tire with standard profile and R1 deep tread and wide base design for high power-high traction harvesters LONG LIFE / DURABLE Strong carcass and special composite anti-impact ply. Special tread mixture, designed for purpose by taking harvester usage conditions into consideration. Long life and perfect quality harvester tire with high resistance against cuts and tread wear thanks to wide / deep tread geometry design. HIGH TRACTION / PERFECT LOAD CAPACITY Perfect grip to soil / slide free transmission of power to the ground with tread geometry, designed differently on center and shoulders. Wide base area and tall tread design. Perfect performance under heavy loads and high traction with its extra reinforced structure. HIGH SAFETY ON INCLINED FIELDS Prevention from side rolling / high safety thanks to improved lateral resistance with reinforced sidewall / carcass structure. PERFECT USE / PROTECTION OF CROPS Wide mass / special tread design. Flat base area. It does not sink to the ground or damage the crops and absorbs the impacts thanks to the elastic structure, even though under heavy loads.
£3,653.29
by
:
Petlas