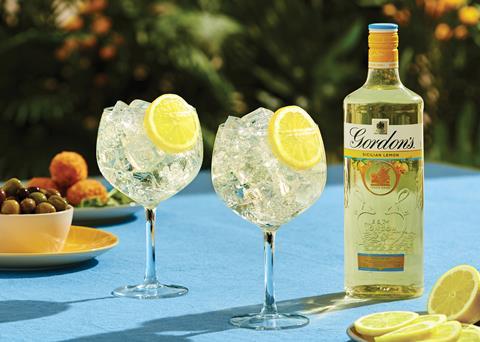 Asda undercut its leading supermarket rivals by more than a fiver this week as it claimed a third Grocer 33 pricing win in a row. At GBP63.34, Asda came in GBP5.67 cheaper than runner-up Tesco.
Asda offered the lowest price for 19 products, nine of which were exclusively cheapest. These included the bacon, bran flakes and raspberries. But the biggest difference for Asda this week was its only exclusively cheapest branded item: the Gordon's Sicilian Lemon gin.
Asda was selling the gin at the reduced offer price of GBP13, which was GBP3.50 cheaper than the other four retailers. Had we shopped for this list last week, Tesco loyalty scheme members would have paid GBP14 for the gin as part of its Clubcard prices initiative, but that deal ended just prior to our mystery shop. As it was, Clubcard Prices would have amounted to a total discount of just GBP2.27 this week - taking Tesco's total down to GBP66.74, still GBP3.40 dearer than Asda.
Tesco offered the lowest price for 10 lines, with four exclusively cheapest. These were the Anadin tablets, white cabbage, large chicken and papaya. At GBP69.37, Sainsbury's was 36p more expensive than Tesco's shelf-edge prices and GBP6.03 more expensive than Asda.
It offered the lowest price for 10 products and was exclusively cheapest for five. These included the chorizo, cottage pie and Galaxy chocolate. Based on this basket, Morrisons appears to have struggled most with inflation.
It came in at GBP70.72, up 7.5% on last year and 9.2% versus last month, and was GBP7.38 more expensive than Asda.
By comparison, Tesco was 3.2% more expensive than a year ago, while Asda nudged up 0.3%.
Waitrose was exclusively cheapest for the Weetabix Crispy Minis, but was still GBP14.59 more expensive than Asda at GBP77.93.